[REE ●FOO ● JOH] in Italian it literally means 'shelter' but in reality Rifugio Casello Margherita is an place to enjoy the  [OUT ● DOOR ● S]
Fully nestled in the mountains of the Sila National Park in Southern Italy, Rifugio Casello Margherita is for nature and outdoors enthusiasts.
The house is over 100 years old and it's one of a series of houses in Italy which were built for road maintenance. After a lengthly renovation process, Casello Margherita has kept its characteristic colours, shape and role as a shelter. It is the first of such houses in Calabria to be converted into a rifugio and since 2011 it is the home of Eduardo and Simone who love to share their passion for mountain life.
The rifugio is open year-round so that guests can enjoy the changing landscapes of the seasons. It's a favourite among cyclists and hikers and it's close to cross-country skiing trails and downhillslopes.    At about 1400 metres above sea level, it's cool in summer and the perfect place to experience a winter wonderland.
It's cozy and warm, it's ideal for small groups and to taste Calabria's culinary delights.
Rifugio News&Events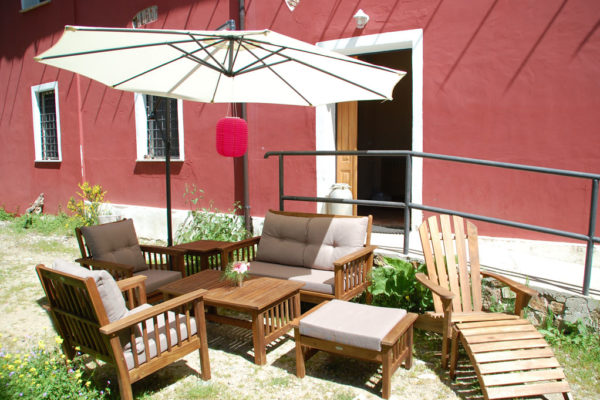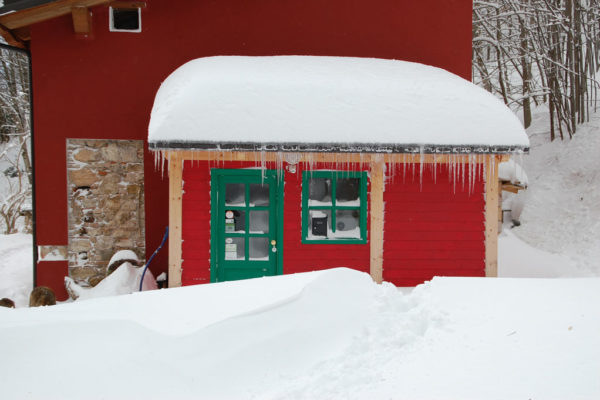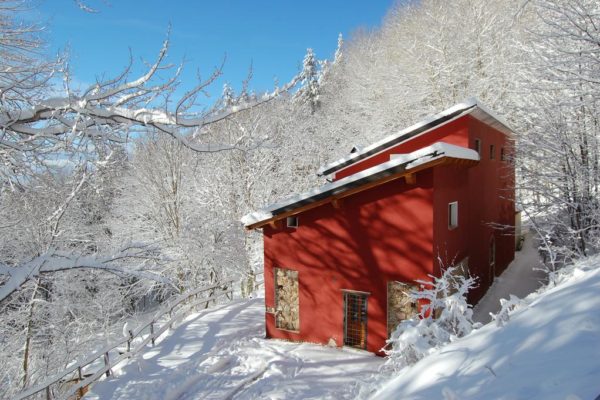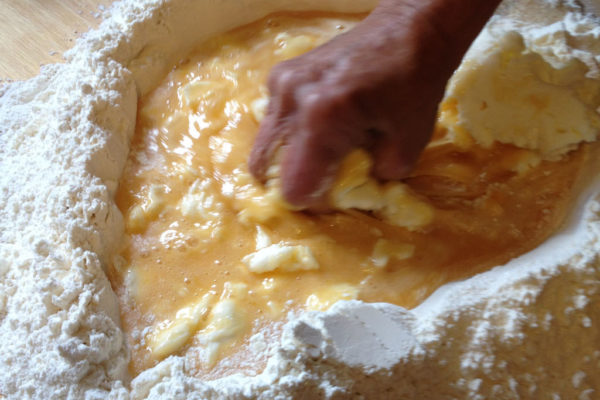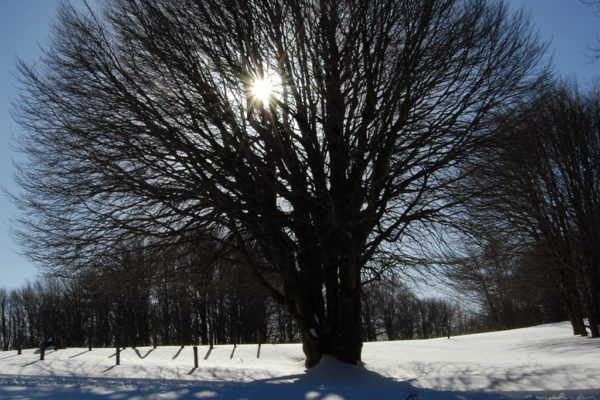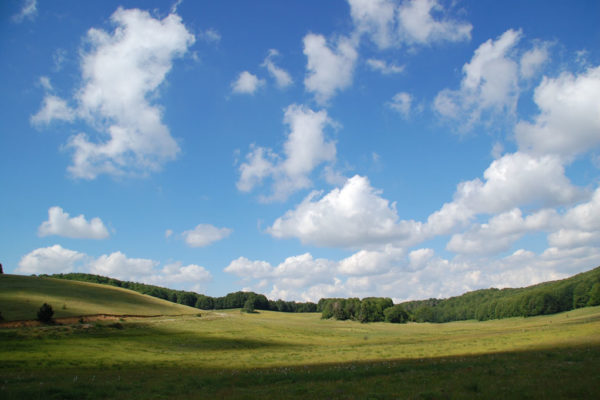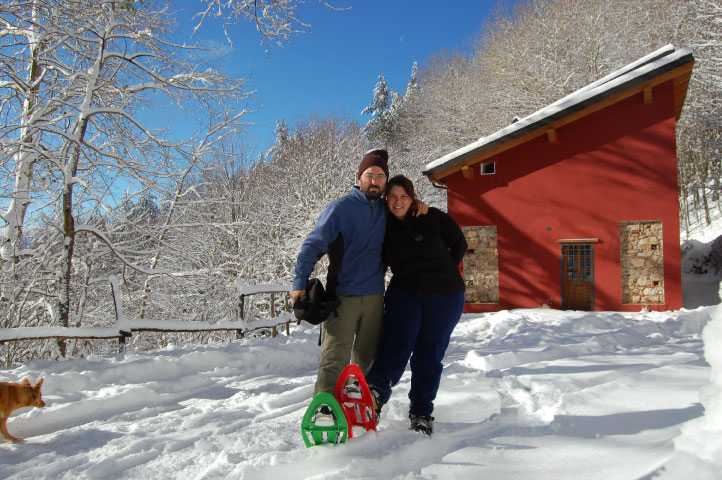 Eduardo e Simonetta
For the LOVE of MOUNTAINS
Simonetta and Eduardo live and run the rifugio year round so that their guests can enjoy the mountains in all the different seasons.
Simonetta moved here from Canada and after teaching English to young and old for ten years she decided to be a full-time rifugista. She loves listening to the stories of travellers whose journey brings them to the rifugi.
Eduardo loves hiking, the outdoors and everything simple. He grew up in these mountains, mushroom surging, family pic-nics, hiking. He has shared his passion and knowledge of theses places for about 20 years with people from all walks of life and from all over the world. He's a qualified excursion guide (AIGAE) and Sila National Park guide.
Simonetta and Eduardo share a passion for the environment, social justice, silence and of course traditional Calabrian food which they happily share with their guests.
We love food
We love to cook good food for you. Eduardo and Simonetta's family-style dinners are cooked fresh everyday in the traditional Calabrian way.
The ingredients are carefully selected and are the best the Sila mountains can offer during the different seasons, for example mushrooms, chestnuts, bear garlic and wild fennel.
Taste our choice of fresh cheeses, made with local milk, and organic cured meats made from Calabrian black swine.
Be inspired
Enjoy the Sila mountains all year round
We love our mountains. We offer guided hiking trips, including snowshoeing, in the surrounding mountains as well as guided visits in historical towns and monuments.Eduardo is a member of AIGAE (Italian Association of Nature and Escursion Guides) as well as a Sila National Park guide. He can recommend trails that can be done autonomously or he can take you in the most hidden parts of the National Park.
Contact us
Info
SP 256 Km 10, snc – 87053 Celico (CS)
We are located at 1424M a.s.l. near Montescuro in the mountains of the Sila Grande in Calabria, Southern Italy.
The closest urban areas are Celico, Spezzano della Sila, and Camigliatello Silano at about 10 km.
The city of Cosenza is about 20 Km.
Directions
From Cosenza
Fom the A2 Mediterranea take the Cosenza or Rende exit.
Take the SS107 towards Crotone/Sila
Pass through the towns of Celico and Spezzano Sila
Just after the last houses of Spezzano Sila Exit the SS107 at the "Spezzano Sila/Spezzano Piccolo" Exit
At the STOP sign turn Left towards Montescuro, going uphill.
Follow this road (SP256) for 10 Km. We're on the left. It's a red house in the middle of the mountains.
From Crotone
From the SS106 take the SS107 towards Cosenza/Sila
Stay on the SS107 for about 70 km (an hour)
Take the "Fago del soldato/Montescuro" Exit
At the Stop sign turn LEFT toward Montescuro
Follow this road (SP256) for about 9 Km passing by a tall metal cross.
We're on the right. It's a red house in the middle of the mountains.
GPS coordinates
Lat. 39° 19′ 35.63″ Nord
Lon. 16° 23′ 3.15″ Est
The rifugio is an ideal place to visit the National Park, the historical centres of Cosenza and in the province. It's also a perfect pit-stop on your way to Tropea and Sicily.